About

Mountain View Blooms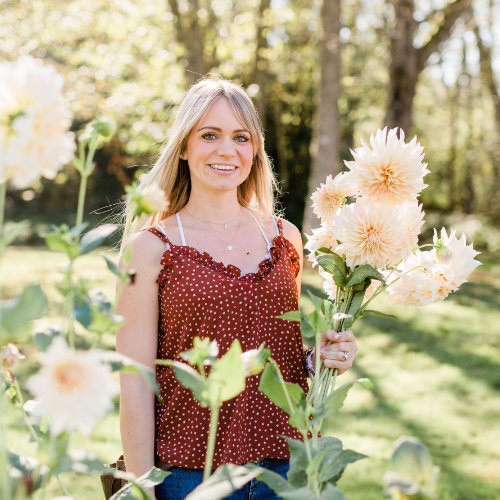 Hi! Brooke Youngquist here, I founded Mountain View Blooms as a much needed creative outlet after trialing dahlias for my home wedding in 2017. I fell in love with the diverse varieties and have enjoyed expanding my collection and sharing these unique flowers ever since.

My husband Nate Youngquist is a Skagit Valley fifth generation farmer and offers much needed insight to my mini flower farm. Although splitting tubers isn't necessarily Nate's thing, he has been instrumental in offering suggestions and fresh ideas to assist Mountain View Blooms' growth.

Quality is my top concern for both dahlia tubers and cut flowers. I grow my tubers and cut flowers using the least invasive and natural practices possible. The flowers, bees, beneficial bugs and wildlife that visit our soil and flowers speak for themselves.